The Leadership Behind The Vision
Christopher Augmon - CEO/Founder/Executive Director
Christopher Wilson – Secretary
Jeffrey Van Winkle
Robert "Rob" Jackson
Van E. Bates
Dr. Joe DiCara
Gregory S. Beard
Monica Patankar - Honorary Board Member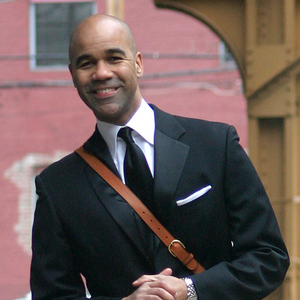 Christopher Augmon - Founder
Christopher Augmon founded Equality Dream Team, "For over 30 years I have been volunteering, mentoring, donating, and serving on several boards for under-served youth; undeserved youth mostly in Chicago. It has been my passion, one of my most fulfilling life long motivations,".
Born in Kansas City, Missouri, moved to Chicago, put myself through college at the University of Chicago Circle, working a full-time job, and a full-time internship at a Chicago broadcast company.  Worked 25 years executive for media companies. Launched a fashion company, a retail vendor to major department stores. Volunteer and board member to several non-for-profits, specifically with youth in under-served communities.
Christopher Wilson - Secretary
Christopher Wilson is a senior associate at an international law firm in Washington, D.C., where he focuses on antitrust litigation and counseling.  Prior to D.C., Chris lived in Chicago and worked at an international law firm focusing on antitrust and intellectual property litigation.  Chris was deeply involved in youth services organization during his time in Chicago, and has served on several boards of Chicago-based organizations, including a longstanding organization which delivers high-quality care to abused and neglected youth and their families throughout the Chicago metropolitan area and another nonprofit focused on fulfilling wishes for children with life-threatening medical conditions. 
He brings a wealth of experience of nonprofit organization management, and management of organizations directed to providing high-quality services to Chicago youth in particular.  In his free time, Chris enjoys reading pulp and science fiction novels, weight lifting, and learning about film history.
Jeff Van Winkle
Member at McDonald Hopkins LLC, Advisor to US and international businesses, Chicago and West Michigan.
Jeff Van Winkle seeks every day to make positive changes in the world around us. He desires that all individuals have great opportunities to experience joyful living.  He has worked as a corporate attorney in private practice for more than 30 years and has represented large and small businesses, as well as individuals, in hundreds of business transactions.  He has been a partner in small, midsize and large law firms during his career, leading to a deep understanding of modern professional services. When assisting clients, typical projects include selling a business to new owners, resolving legal conflicts among business owners, and assisting existing businesses to grow by purchase of new businesses or expansion of existing businesses. He works to assist his clients accomplish significant business objectives.
Jeff is also engaged in advocacy and community building through individuals and organizations in order to strengthen opportunities for individuals who seek business success.  He has presented many seminars through the SBDC network, Urban League and other business organizations, to assist business owners seeking to overcome barriers to success. He has also worked one on one with many small businesses.  Through participation in youth organizations, Jeff has worked with dozens of disadvantaged youth to provide outdoor experiences and access to educational success. Jeff is passionate about the growth that occurs through the intersection of business leadership, community engagement and experiences in the natural world that surrounds us.


Robert "Rob" Jackson
Rob is a passionate marketing and communications leader with over 35 years in the business leading the development of innovative and effective strategies across dynamic consumer categories and major brands. Currently, he is the Chief Operations Officer at DoWhatMatters, an Inclusion Management firm that utilizes inclusion management strategies that helps firm to  "win" in the race for quality and high performing talent that deliver transformative results in an ever increasing multi-cultural and global market place.
Robert was formerly the Principle at his boutique consulting company.  RAJAA (Robert A. Jackson And Associates) where his focus has been on helping grass roots businesses and not for profits optimize branding, customer engagement and communications strategies.
On the corporate side Rob has led CX, CRM and Marketing Communications functions at Windstream Communications, a telecommunications company based in Little Rock, AR. While there he was recognized for his ability to motivate and direct internal and external team members to exceed targets and he led the development of customer segmentation strategies that more effectively addressed the needs of entry-level customers, which increased sales and retention.

During his extended tenure at McDonald's corporation Rob, on the National level, was recognized for his leadership to significantly increase brand affinity from the African-American consumer market via highly innovative integrated marketing communications strategies. Additionally, as Marketing Director, also led the marketing team for McDonald's Chicago Region, which contained over 700 restaurants and generated $1.5 billion in sales. In this role he distinguished himself as an insightful marketer by focusing on the regional needs and attitudes of customers in order to build incremental sales, profits and guest counts.
Rob began his career in advertising at Leo Burnett and Bozell and ultimately Burrell where he started as an AE and rose to the level of Senior Vice-President.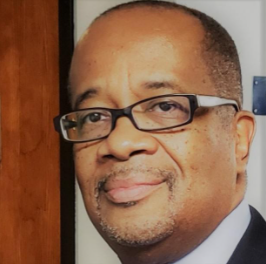 Van E. Bates
Van grew up in and is a resident of the Chicagoland area and very familiar with its history, dynamics, and demographics. He stands at the forefront of the fastest moving telecommunications industry: 5G. Throughout his 20 years' experience at the world renown Bell Laboratories and now Nokia Corporation, he has developed and led numerous projects and teams across various technical platforms until successful completion with quality. Skilled in managing people and projects, using research-based data, and exceeding expectations by challenging, coaching, and encouraging excellence. He is a strong team builder and was specially selected as a technical consultant to facilitate and train technical personnel internationally from China, India, and Brazil.
Van brings a wealth of coaching and mentoring experience. He is a former youth baseball coach, with mentoring experience at the university and community level. He is a mentor at The Leadership Initiative where he utilized his experiences to bring awareness and promote educational excellence as well as developing a success orientated mindset to the youth. He is a firm believer that today's youth are technology driven as it relates to social and educational lifestyles in as much that it is inseparable. Developing strategies to capitalize on this present and future trend is essential.
Dr. Joe DiCara
Dr. DiCara is a pediatrician and staff physician in the NICU at Northwestern-Prentice Women's  Hospital and Lurie Children's Hospital. He received a Bachelors in Science at the University of  Notre Dame, MD at Northwestern Medical School, Masters in Public Health from UIC, and  completed his pediatric residency at Childrens Memorial Hospital (now Lurie Childrens)  
Dr. DiCara founded the Chicago Youth Programs in 1984 and has continued ever since as a daily  volunteer, serving as full time Volunteer Executive Director through 2017, and since as  President.  
Chicago Youth Programs serves economically disadvantaged youth from birth through higher  education from 3 broad community areas stretching from Chicago's northside to its largest  initiative on Chicago's southside. Over 500 children benefit from CYP programs. Dr. Joe, as he  is affectionately known by the children, has ensured over the years that all programs are free,  including health care, and that free transportation is provided to ensure that those children most  isolated and in-need are able to access services. He created, designed, and implemented many of  the current 43 regular education, mentoring, recreation, and health programs. To provide so  many services efficiently, he has designed CYP to operate with a volunteer staff over 500  volunteers strong.  
The mission of Chicago Youth Programs is to lift youth out of poverty long-term through  success in education and careers, culminating in completion of a college or trade degree. CYP  youth graduate from high school at rates almost 3 times greater than their peers, and most years  100% go on to the trades or college.  
Dr. Joe works nights at the Northwestern University-Prentice Hospital NICU. He received a  prestigious LUCE Fellowship in 1989, which he utilized to start seven community-based projects  in Asian slums. He continued to volunteer in Southest Asian slums through the 1990's. In 1998,  he was named one of ten national Robert Wood Johnson Community Health Leaders. Over the  years, he has received the Martin Luther King Award, CIBA Community Service Award,  Benjamin Gingiss Award (Illinois Humane Society), Outstanding Volunteer of the Year Award  (Association of Fundraising Professionals), John Cook Award (Chicago Pediatric Society),  Daniel Hale Community Service Award, national John Marshall Award, and Chicago's March of  Dimes Physician of the Year Award.
Gregory S. Beard, AIA Architect
With over three decades of experience, Gregory Beard works
on implementing the management, design and execution of projects from inception through completion. Mr. Beard has a broad range of expertise and has worked on a variety of projects during his career, including the prestigious Getty Center in Los Angeles and the Hotel Villa Olympica in Barcelona, Spain.
After completing his architectural education at Cornell University, Beard joined Skidmore, Owings & Merrill (SOM) in 987. There he worked on numerous office buildings and mixed-use complexes both in the United States and overseas.

He left SOM to work for Richard Meier & Partners in Los Angeles for several years. Returning to SOM in 1992, he worked as the project architect on such diverse projects as the multi-use Plaza Rakyat in Kuala Lumpur and the complex renovation of Detroit's famed Renaissance Center to accommodate the new General Motors Global Headquarters.

In 1998, he joined Gonzalez Partners as a Project Architect working on the marchFIRST Campus in Chicago. In 2001, he was named Principal, managing multiple clients and projects through all project phases as well as the Information Technology and Human Resource departments. In 2007, Beard joined DLR Group as a Senior Associate involved in all aspects of project management, project development and construction. His projects included the renovation of the Rockford Metro Centre in Rockford, Illinois and the ongoing work for The Boeing Company's Corporate Offices in Chicago. In 2009, he formed beard architecture llc, a global architectural office working on all facets of architectural design, construction, and project management for bespoke clientele. In 2010 he joined The Boeing Company as a Facilities Project Administrator. At Boeing, Beard provided program, project management and implementation services to a multitude of business partners. He was the liaison between the property management team and The Boeing Company at Boeing's Corporate Center Building, located in Chicago, IL. While on the building leadership team the building won the TOBY – Building of the Year Award from the Building Owners and Management Association (BOMA), Beard approaches projects with a comprehensive understanding of the client's program and aspirations. He collaborates in setting a project's design goals and in meeting
a project's schedule and budget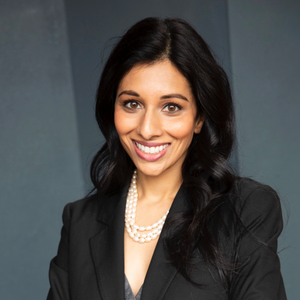 Monica Patankar
Monica Patankar is an attorney and Partner of law firm of Piccony & Patankar, P.C. and practices real estate, tax, estate planning and family law.  Monica received her J.D. from the University of Notre Dame Law School and an LLM in Taxation from Washington University in St. Louis. Monica won the title of Miss Illinois for America 2019-20 and volunteered hundreds of hours of her time to cultural, civic, educational and philanthropic activities. She was recognized by her community for her efforts and received the 2019 Mayor's Award of Excellence from the Mayor of Aurora, Illinois and the 2019 Cultural Champion Award. She was featured as one of the "Fascinating Faces of 2019" by Glancer Magazine and she received the 2020 Community Service Award from the Kane County Bar Association.
Monica is also an actress and loves to perform Indian cultural dance at festivals. Monica understands the importance of mentors in our community and is dedicated to helping the next generation to lead success through mentorship.